The Circle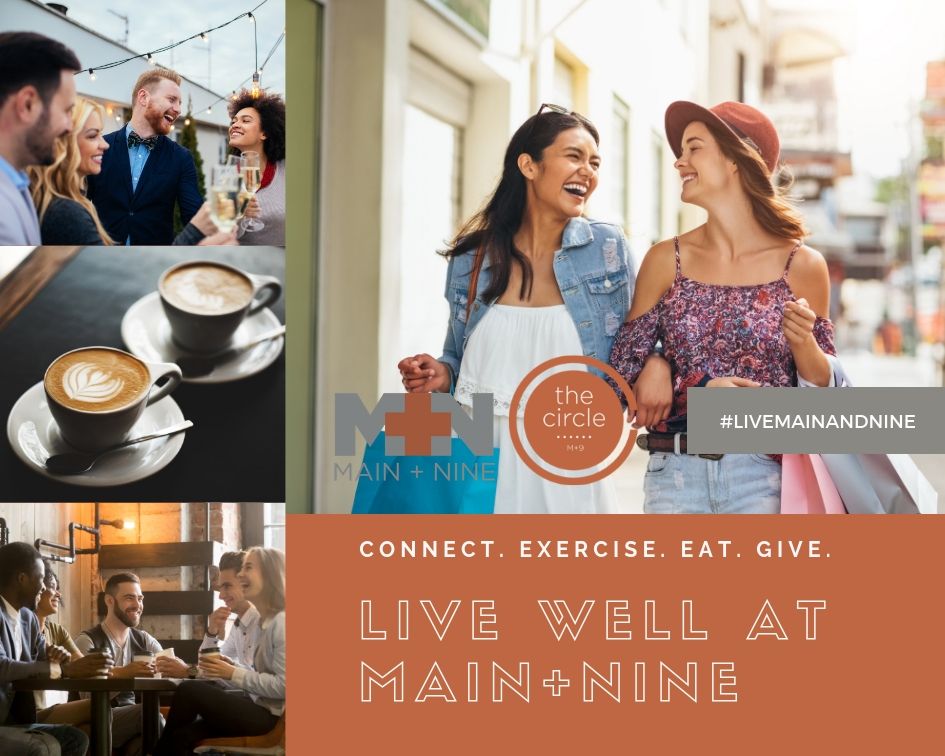 Live Well at Main+Nine:
Living Well Always Happens in a Great Community!
Meet Saturday morning for a group hike or for an afternoon stroll with other dog lovers to the top of Mount Rubidoux. Enjoy a group night in Downtown Riverside and experience live entertainment, concerts and broadway shows at the Fox Performing Arts Center. Put on your running shoes and join Team Main+Nine as we run for a cause for the community. Share appetizers and a wine tasting with your neighbors at sunset on our outdoor lounge.
These are some of the ways The CIRCLE connects residents to purpose and helps them form meaningful and enjoyable relationships with their fellow residents and others in the Downtown Riverside community. Main+Nine is more than a desirable place to call home . . . . it's where community happens.
Connection, Intentional, Relationships,
Communication, Lifestyle and Experiences.